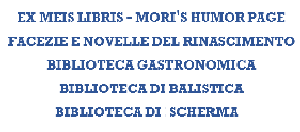 Gastronomic library - Collection of 62 books on the history of gastronomya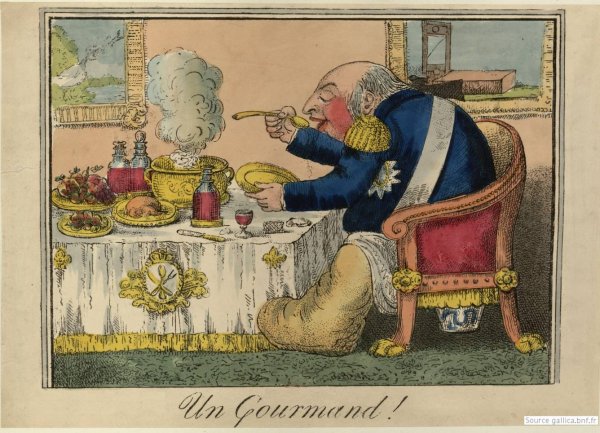 The Internet allows us to access a large mass of information and it is easy to find articles on the history of gastronomy. It is more difficult to find the texts, the original digitized texts and those found are often difficult to read, with yellowed, stained, crooked or poorly formatted pages.
I therefore thought of researching these texts and redigitalizing them or restoring them in order to be readable as a freshly printed book. Sometimes I have changed the page size.
The texts allow you to follow the evolution of European cuisine over the centuries. The nineteenth century is rich in French and German texts while in Italy there is little or nothing, except for some texts of the "The modern cooker" type, of modest quality and diffusion. We must wait until 1891 with the book by Artusi for a new air to enter Italian cuisine.
––– Archestrato di Gela - I frammenti della Gastronomia
Lived in the second half of the century. IV BC, precursor of Epicurus, traveler and researcher of the best foods, is rightly the first gastronomy we have; in the rhyming fragments the part dedicated to fish is large.
The book contains the Greek text and the translation by Domenico Scinà.
––– Geoponica. Collection of ancient Greek texts on agriculture translated into English by T. Owen in 1805. The best known texts are those on the cultivation of the vine translated from Greek into Latin by Burgundio Pisano - Liber de Vindemiis, towards the end of 1100, which I report in a text with a large study on Burgundian.
––– Apicio (I-II secolo d.C.) - De re Coquinaria
Apicius (1st-2nd century AD) - De re Coquinaria
. The proposed text, of the dishes and condiments or of the art of Latin cookery with front translation and commentary by Giambattista Baseggio, Venice 1852.
––– Regimen Sanitatis Salernitanum - La Scuola Salernitana or precepts to preserve health, poem of the 11th century with translation into Italian of the cav, Magenta, 1835. Well-known work that I republish with a translation in verse; it contains the precepts of healthy life and nutrition elaborated by the Salerno School and often become proverbial. For its "vegetarian" topicality, I quote this: Contra vim mortis non est medicamen in hortis.
––– Giambonino da Cremona - Liber de ferculis et condimentis (Fine sec. XIII).
Giambonino, a doctor, translated from Arabic into Latin an extract from a large manual of dietetics written in Baghdad by Ibn Ǧazla in the second half of the 11th century. To illustrate how to treat oneself with food, about eighty recipes are reported. At the beginning of the sixteenth century the Latin text was translated into ancient Bavarian with the title Daz Püch von den chösten and this text is very useful for integrating gaps in the Latin manuscript. The Latin title means The book of dishes and condiments; the German title means The Book of Dishes.
The Latin text, integrated with the German translation, was translated into Italian by Anna Martellotti in 2001, but was not made publicly available as would be desirable for any work born in the university environment. The original German text was published in an excellent degree thesis by Verena Friedl at the Karl Franzens University of Graz in 2013, which I reproduce here.
Too imaginative influences on the Po Valley cuisine have been attributed to the book, not justified by the scarce diffusion of the work and much more explainable by the influence of the cooks of the southern courts (Angevins, for example,), as evidenced by the text of the Anonimo meridionale.
––– Anonymous Andalusian Cookbook (1200-1400). Large and important collection of Arabic recipes in use from Persia to the Arab countries of the Mediterranean and Andalusia, with some influences with national and Jewish cuisines. In Italy it is quite little known and used by scholars. The English translation is the result of the work of more experts followed by Charles Perry who revised the entire translation, by Candida Martienelli who oversaw the culinary revision, by David Friedman who rearranged everything in a book that can be purchased at the bookstore.
––– Anonimo toscano – Il libro della cucina del sec. XIV
The cookbook of the century. XIV. Manuscript transcribed by Francesco Zambrini and published in Bologna in 1863.
––– Anonimo toscano – Frammento di un libro di cucina del sec. XIV
It is complementary to the previous one and was transcribed by Olindo Guerrini in 1887, ed. Zanichelli.
––– Anonimo Veneziano, Libro di cucina del secolo XIV
Elaboration in Venetian of the anonymous Tuscan, transcribed by Ludovico Frati in 1899. Ed. Giunti of Livorno.
––– Liber de coquina (sec. XIV)
Two 14th century manuscript texts. The Liber de coquina is thought to have been written to the Angevin court in Naples in the late 1300s, but could be based on earlier texts. I publish the text transcribed by Marianne Mulon and digitized by Thomas Glonig.
I add here the important text by Frankwalt Möhren Il libro de la cocina, A cookbook between East and West, University of Heidelberg, 2016, which reports the text with a wide historical introduction and commentary and its transcription of the manuscript of the Biblioteca dell'Arciginnasio in Bologna , already transcribed by Zambrini. The text is free according to the Creative Commons Attribution 4.0 rules.
––– Anonimo meridionale (Sec. XIV)
At the beginning of the 1900s, a manuscript containing two texts was found in a Swedish library, the first, called A, contains 146 recipes (pages 1-31), the second, called B, contains 65 recipes (pages 32 -48). They are written in a slightly dialectal Italian, perhaps from Campania, and are connected to Mastro Martino; they are distinguished by Spanish and Arab influences; their origin is likely in the Angevin environment. Any attempt to establish "if the egg or the hen was born first" is pure speculation.
––– Taillevent – Le Viandier – 1390 circa.
Collection of recipes based on French manuscripts, published in Paris in 1892. The transcript of the "Vatican manuscript" and the "15th century edition" is attached. The two texts are taken from Thomas Gloning's Monumenta Culinaria et Diaetetica Historica site at the University of Giessen. Monumenta Culinaria et Diaetetica Historica di Thomas Gloning.
––– Le Ménagier de Paris - 1395
Home economics manual for brides on how to manage the family ménage. Work in two volumes by anonymous author from the environment of Charles V known as the Wise, who perhaps inspired him to write it. Here only the part relating to the kitchen in which Taillevent recipes are found is reproduced. The work was printed in Paris in 1846.
––– Maître Chiquart - Du fait de cuisine (1420). Cook in the service of Duke Amedeo VIII of Savoy
––– Liber cure Cocorum - English cookbook of 1420-1440 written in a Northwest dialect (Lancashire) and in verse; now translated into modern English by Cindy Renfrow..
––– Maestro Martino (nato circa 1430) – Libro de arte coquinaria
The most important cooking text of the fifteenth century written by a Lombard chef.
––– Johannes von Bockenheim - Registrum Coquine
he author of this collection of recipes was a cook in the service of Pope Martin V and therefore in the years 1417-1431. The text can be dated around 1435. The recipes were probably written in Italian and were then written in absolutely macaronic Latin, hardly comprehensible to anyone who does not speak Italian.
––– Ermolao Barbaro - Lettera a Pietro Cara Letter to Pietro Cara with the description of a wedding banquet in Naples in 1488. I quote the original text in Latin, the translation made in French by Nostradamus in 1552 and my translation in Italian of both texts.
––– Giovanni Rosselli - Epulario. The author was a cook and writer of whom little or nothing is known; he himself says he is French and seems to have served the leader Gian Paolo Baglioni and then Pope Paul III. The Opera nova called Epulario, was published for the first time in 1516. Epulario means the Art of conviting or feasting. It is largely inspired by Maestro Martino.
––– Ruperto (o Robert) da Nola – Libro de Guisados, manjares y potajes intitulado Libro de cocina.
Little is known about the life of this 16th century cook; coming from Nola, he worked for the Aragonese and the king of Naples Fernando I. He arrived at the Court of Catalonia and in 1520 published the Book of the Coch in the Catalan language. In 1525 the book, which had been very successful, was published in Spanish with the title Libro de Guisados, manjares y potajes entitled "Libro de cocina". It seems that most of the recipes are of Italian origin. In the appendix a modern English translation covered by copyright as indicated at the bottom of it, but already widespread on the Internet. Note the recipe for roasted cat, "excellent food"!
––– Bartolomeo Sacchi detto il Plàtina (1421-1481). De honesta voluptate et valetudine (Honest pleasure and good health).
Cremonese humanist and gastronomy at the service of the main principles of his time. About 1475 he published the recipe book, in which he copied the recipes of Mastro Martino in Latin! But it adds intelligent and sometimes cutting-edge philosophical considerations to it. It is not an easy-to-read text for the unfortunate use of time to write the "f" and the sweet "s" and the "u" and "v" in the same way. For those interested in reading it, I recommend the 1985 edition made by Emilio Faccioli.
––– Sabina Welserin (around 1500-1555) - The Cookbook - Das Kochbuch
One of the first German recipe books collected in a manuscript dated 1553. Welserin was one of the daughters of an Ausburg nobleman (the Welsers were members of the merchant patriciate) like the Fuggers and therefore the book represents the cuisine of the upper middle class. Note the prevalence in the Germanic word of cookbooks written by women. Here I present a draft translation of the text into Italian which needs to be improved.
––– Balthasar Staindl - Ein sehr künstlichs und nutzlichs Kochbuch - Augsburg 1569 - Book written from 1544; the author was from Dilligen on the Danube and apparently was a cook with the Fuggers. It is one of the first printed cookbooks in the Germanic world.
––– Bartolomeo Scappi (1500-1577) – Opera di Bartolomeo Scappi
Scappi was the cook of Pius IV and Pius V and published in 1570 the largest treatise on cooking of the time. which included over a thousand recipes and dealt with cooking tools and everything a high-level Renaissance chef had to know. I have not found transcripts free of copyright and therefore I reproduce the original text.
––– Messisbugo. Libro Novo , Libro Novo in which it teaches itself to make every kind of food according to the diversity of the times. 1579. Expert in banquets and supplies to the Estensi court.
––– Giovan Battista Rossetti - Dello Scalco
Giovan Battista Rossetti, a nobleman from Ferrara, was a scalco (now he could be called food minister!) At the Este court for 27 years, at the time when Count Ercole had Lucrezia Borgia as wife (excellent wife and excellent woman, victim of slander) of the past). In 1584 he published his book "Dello Scalco" which is a repertoire of everything the scalco must know how to do: menus of all the great dinners of the time, menu proposals for every occasion and season, lists of recipes for each product, advice various on the organization of a banquet and court feeding. Many of these books were published in the sixteenth century, but Rossetti's is certainly the largest and most complete, written by those who had demonstrated their skills for three decades. I did not use the anastatic reprint of Edtore Forni, but I restored the original text.
––– Michele Savonarola - Trattato utilissimo di molte regole per conservare la sanità, 1590. It is a book on nutrition in which all the foods in use at the time were listed indicating their strengths and weaknesses from the point of view of health.
––– Lancelot de Casteau - Ouverture de cuisine, 1604. The author was a Walloon from Belgium, a cook serving three prince-bishops of the principality of Liège. The book was published and only one copy is kept. Ben represents the transition from medieval to 1600 cuisine. It contains four recipes with potatoes and Italian sausage and mortadella recipes. It is the first book dedicated to women cooks; It will only be mentioned again in 1700 in the book La Cuisinière bourgeoise de Menon. The English translation is attached.
––– François Pierre de La Varenne - Il Cuoco Francese
Translation into Italian of Le Cuisinier François from 1651. He is a great cook who creates or records the transition from medieval to modern cuisine. He gives up spices for fragrant herbs, he wants to preserve the original flavor of the products, he relegates sugar to sweets. Use butter instead of lard. He said "if I eat cabbage soup, I want it to taste like cabbage." The book was reprinted until 1815 in at least 250,000 copies.
––– Richard Warner - Antiquitates Culinaria, 1791
Large English-language text of 1791 in which Reverend Warner collected ancient English cooking texts, commenting on them. It is a useful complement to Hazlitt's 1902 book on the history of English cuisine
–––Averani Giuseppe (1662-1738) - Del vitto e delle cene degli antichi
Important jurist and scientist; his Tuscan lessons, the third volume of which contains this essay on the gastronomic uses of the ancients, was published in 1766. I propose the text edited by Carlo Téoli, published in Milan in 1863.
––– Vincenzo Corrado (1736-1836) - Il cuoco galante
The gallant cook - Published in 1773, a haute cuisine book was defined at the time, a text requested all over the world by the main authorities of the time, and reprinted by order of the prince 6 times. I reproduce the sixth edition of 1820..
––– Francesco Leonardi (1730 c. -1816 o dopo) – Apicio moderno –Eight volumes gathered in one volune of 2700 pages - Rome 1807 (second edition).
Chef of Rome trained in France, he then worked in Naples and Rome with nobles and prelates, then in France a cook of generals, then in Petersburg a cook of Carterina II. The work is a monumental collection of around 2000 recipes and any advice that a chef can serve. The first edition dates back to 1790, later expanded in the 1807 edition. Of Roman origin, however, he considered himself a citizen of the world, having worked in the service of Marshal of Richelieu, and of the powerful of Poland, Turkey, Germany and England, up to, with the role of cook and scalco, at the court of Catherine II empress of all Russia.
Once back home, Leonardi felt the need to give his experience to others, writing in 1790 in eight volumes (six of recipes and two dedicated to the Credenziere, a cooking manual: "The modern Apicius or the art of preparing all sorts of food ".
Leonardi wanted his treatise to be modern, in the sense of scientific and international (until then he had dominated French cuisine), therefore he created a kind of gastronomic encyclopedia; he listed three thousand recipes, with stories and suggestions related to the transformation and conservation of food.
Thanks to his fifty years of experience, Leonardi adapted typically Italian ingredients, such as ricotta and parmesan, to foreign recipes. He was the first great cook to use tomatoes permanently, boasting as his own the invention of the classic Neapolitan combination of pasta with tomato. Its sauce, obtained with seedless tomatoes and simmered by adding onions, celery, garlic, basil, is still the unchanged dressing of many of our dishes.
"The modern Apicius" was a fundamental masterpiece for Italian gastronomic culture. Since the time of Scappi, two hundred and fifty years before, a great "manual" had not been written, and our culinary tradition had survived only for the deep roots of certain noble families.
News from the Site https://www.taccuinigastrosofici.it/
––– Grimod de la Reynière - Manuel des Anphitryons - 1800
Grimod was a great one. The first gastronomist, the first gourmet, the first founder of a cooking academy, the first to create a cooking magazine as a gastronomic guide, widespread in various European countries. See a biographical fact sheet on Grimod here.
––– Maria Anna Neudecker - Die bayerische Köchin in Böhmen
Famous German cooking text, published in 1805 and always updated in 11 editions until 1863. The author was a restaurant and rotisserie cook and the book was also translated into French and Italian (I have not found a trace of the translations). Through the various editions it is possible to reconstruct the arrival of new products or new recipes in Germany.
––– Henriette Davidis - Praktisches Kochbuch für die gewöhnliche und feinere Küche
German cookbook published in 1858, which succeeded Neudecker's in the public success, had 62 editions until 1920 and is still republished today. After 1893, Davidis died, was continued by Luise Holle. It constituted a German standard until GM II It seems to be the first cookbook that clearly indicates the quantity of ingredients. In Germany the two-volume text by Johann Friedrich Baumann, Der dresdner Koch, from 1831, was widespread. I only found the first volume and therefore I don't publish it. It was inspired by French cuisine.
––– Carl Friedrich von Rumohr (1785-1843) - Lo spirito dell'arte culinaria (Der Geist der Kochkunst).1st Edition of 1822; here I reproduced the second edition of 1832, in German, Gothic characters. Very important text by a German nobleman, expert in Italian art, published in 1822; it is an almost technical and extraordinarily modern book, attentive to a tasty but light cuisine, in which it knows how to use Italian, French and Spanish culinary experiences well. The fictitious author appears to be Joseph König, chef of the Rumohr. In Germany, the coveted Rumohr prize is awarded every year in Germany. Here a biographical fact sheet about Rumohr.

––– Jean Anthelme Brillat-Savarin (1755-1826) – La fisiologia del gusto
The work was published in 1825 and the author is considered the founder of modern gastronomy. The term gastronomy spread from 1801, the year in which Joseph Berchoux's poem La Gastromie ou l'Homme des champs à la table was published, followed already in 1803 by Croze Magnan's Le gastronome à Paris. I took the text from archive.org; publisher data is missing. To tell the truth, it is a usurped fame because for the evolution of gastronomic culture in France Grimod de la Reynière (1778-1837) was much more important than from 1803 he began to publish the Almanach des Gourmands with enormous European success.
––– H. Raisson – Code Gourmand – Manuel complet de gastromie – 1827 . It is a kind of small encyclopedia; mostly a curiosity.
––– Il Cuoco Piemontese ridotto all'ultimo gusto The Piedmontese Cook reduced to the last taste with new additions for use also by our Lombardy. VI Edition, Milan 1832. A very successful work reprinted in the following decades.
––– Cucina Teorica-pratica, Napoli 1839. Theoretical-practical cuisine, Naples 1839. Homemade cooking in Neapolitan dialect.
––– Brizzi - Ls cuciniera moderna, Siena, 1845. ook of receptors light and not very elaborate, rightly defined as moderne.
––– Giovanni Rajberti (1805- 1861) - L'arte di convitare – 1851
The art of living together - 1851 - Doctor and writer, poet and humorist, he wrote many works, also in Lombard dialect. The two works Sul gatto e Il viaggio di un ignorante are also famous
––– Vialardi - Tratto di cucina, pasticceria moderna, credenza. Torino 1854. Cook at the Corte dei Savoia.
––– Il cuoco milanese e la cuciniera piemontese: The Milanese cook and the Piedmontese cooker: cooking manual; indispensable for every class of families. Ed. Pagnoni, 1859. Wide and very well done anonymous work that well illustrates the richness of the Lombard and Piedmontese tables.
––– Petit - La gastronomie en Russie - 1860 . French cuisine in Moscow.
––– Emanuele Rossi - La vera Cuciniera genovese - 1865 - The real Genoese cooker - 1865 - Excellent book of recipes that are still up to date because since the nineteenth century Ligurian cuisine was light and truly "Mediterranean".
––– Katharina Prato (1818-1897) - Die Süddeutsche Küche. Ed. 1903, Prato is the pseudonym of Catherine Pratobevera, born Polt. He had married an Italian official von Pratobevera in Graz. He devoted himself to the collection of recipes from the Austro-Hungarian Empire, but mainly from Austria, and in 1872 he published the first edition which then reached the 80th version. It was a bestseller translated into various languages ​​and also into Italian. It is aimed at housewives and therefore with many instructions on how to cook. Hence its success.
––– Alexandre Dumas (père) - Grand Dictionaire de Cuisine - 1873
Nice work by a great writer passionate about cooking. The first cooking text can be considered in the form of an encyclopedia.
––– Johann Rottenhöfer - Illustrirte Kochbuch - Neue vollständige theoretisch-praktische Anweisung in der feinen Kochkunst mit besonderer Berücksichtigung der herrschaftlichen und bürgerlichen Küche. The author (n. 1806 in Würzburg, † 1872) was an administrator and court cook of the kings of Bavaria. He specialized in travel to Greece, France, Italy and Malta. He also collected numerous international recipes. After his return from abroad, Rottenhöfer was first employed as a personal cook and then as administrator of the kings of Bavaria Maximilian II († 1864) and Ludwig II. The royal family and their guests were the only ones Rottenhöfer personally cooked for. In 1858, at the Braun & Schneider publishing house, Rottenhöfer published a collection of 2345 cooking and cooking recipes presented as a new complete theoretical-practical instruction in refined culinary art with particular attention to noble and bourgeois cuisine; it is considered one of the most important German cookbooks of the 19th century and was published several times until the First World War. Here the second edition of 1867 is reproduced. Being printed in Gothic characters, I attach the transcription OCR in modern characters and in txt format; I don't know the author; maybe it's from the Gutemberg project or from the Munich Digital Library),
––– Gorini - Nuovo manuale del liquorista, confettiere e pasticciere, Milano 1876 New manual of the liquorist, confectioner and pastry chef.
––– Saalfeld - Küche und Keller in Alt-Rom - 1883. Excellent German booklet on how the ancient Romans ate and drank.
––– Olindo Guerrini (Lorenzo Stecchetti) - La tavola e la cucina nei secoli XIV e XV – 1884. The table and the kitchen in the XIV and XV centuries - 1884. Text for a conference.
––– W. Carrew Hazlitt - Old Cookery Books and Ancient cuisine - Londra 1902
Important English text on the history of ancient English cuisine; very exhaustive.
I also attach here the text in docx il testo in formato docx for those wishing to improve the transcription in which errors have certainly escaped me, not being an expert in antiquated English.
––– Meisterwerk der Speisen und Getränke - Lispia 1898 - 1904 (IV ed.). Impressive work that in over 2000 pages gathers the complete nomenclature of foods, drinks and recipes from all over the world, in German, French and English, with historical, statistical and culinary news; In addition to the linguistic side, it constitutes a kind of commodity dictionary of food and drink at the beginning of 1900. In Italy it was used by Hoepli to publish in 1904 the manual of Borgarello Ernesto, The modern gastronome: handbook for hoteliers, cooks, secretaries and hotel staff: accompanied by 250 original and modern menus and a cooking dictionary containing over 4000 translations and notes on the meaning and etymology of the terms most commonly used in French cooking jargon, 475 pages long. The Italian work, with a somewhat deceptive title, concerns above all the linguistic aspect of the products and menus.
The link refers directly to the archive.org site on which I uploaded the completely restored work file, because it is very heavy to download (187 megs) and from that site it can be downloaded more quickly.più rapidamente.
––– G. Ciocca - Il pasticciere e confettiere moderno. Manuale Hoepli, 1907. The modern pastry chef and confectioner. Hoepli Manual, 1907. Contains the history of confectionery art by Alberto Cougnet.
––– A Castoldi - Il liquorista - Duemila ricette e procedimenti pratici - Manuale Hoepli, 1921 .The liquorist - Two thousand recipes and practical procedures - Hoepli Manual, 1921
––– Jüdische Frauenbund - Kochbuch für die jüdische Küche. Düsseldorf, 1926. Many German recipes adapted to the rules of Jewish cuisine, with extensive exposure of these rules and with recipes of traditional Jewish dishes. Also note the previous text by Marie Kauders,
Die israelitische Köchin, oder neues vollständiges Kochbuch für Israeliten, 1842-1903 with over a thousand recipes; few traditional ones.
––– F. T. Marinetti e Fillìa - La cucina futurista - 1932 - Futurist cuisine - 1932 - Fundamental text to understand how the philosopher or the artist is deleterious if they put their noses in gastronomy! It is clear, however, that for Marinetti it was only an ideal provocation and that he continued to enjoy ossobuchi and casseula!

––– American Woman's Cook Book - 1939. The work was republished in 1939 but contains recipes from the American tradition (USA) and therefore is useful for the study of that kitchen.